Small Business Award of Distinction – Ultra Shine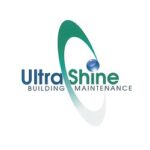 Ultra Shine partnered with EmployAbilities and retained skilled individuals investing in pre-employment activities, on -the -job initiatives and retaining skilled workers in their business.  Ultra Shine has mentored persons with disabilities; empowering them and enhancing their skills by giving them one-on-one support in the workplace.  By effectively gauging each individual's skill level, strengths and abilities, Ultra Shine has assisted their employees with disabilities to effectively and successfully complete their job duties.
Ultra Shine continues to embrace the employment of individuals with disabilities and are a leader amongst other businesses in our community.