Accessibility Award of Distinction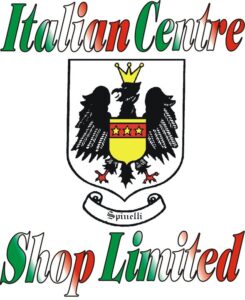 The recipient of this award truly knows the meaning of hard work and community. This  family run company started as a very small business in 1951 and has grown into a major retailer and wholesaler of  specialty imports, grocery and fresh produce to stores and restaurants throughout Western Canada.  The Italian Centre Shop is an amazing success story and they are wonderful community supporters.
For the past couple of years the Italian Centre shop has been embracing EmployAbilities clients and opening positions to them. In total they have hired six people in the past year and have worked very hard to insure that EmployAbilities clients have an opportunity to be part of their extended family.
Tara Lyons in the Italian Centre's Human Resource department started the ball rolling and along with the wonderful support of their president Theresa Spinelli they have helped changed many lives. The clients that have found work at the Italian Centre  feel they are a valued part of the team and are thrilled to be working for a dynamic employer where they believe they can build a career . The Italian Centre Shop is a wonderful example of diversity at work and we appreciate all their efforts to bring value to EmployAbilities' clients' lives.