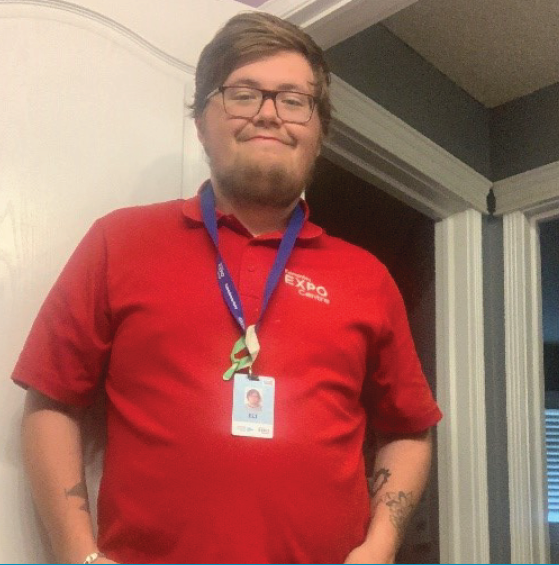 My name is Eli, I was one among the 12 participants that were selected for the Learn 2 Earn program at EmployAbilities. During my time in the program, I learned so many things about jobs, job searching, workplace behaviour, and so much more. I also met many new friends, instructors, and mentors.
Every class helped us in a certain way. All the certified courses gave us the tools to help us find jobs and to be prepared for the workforce. Life skills, such as the Building Blocks team building course, provided us with the skills to create a strong relationship with our coworkers and employers. The program was very interactive. We always felt included and felt like we always had the right to participate. Some of my favourite courses were Building Blocks, Color Spectrum, Standard First Aid, and Forklift Training. Every course was a privilege and pleasure to participate in; these were just the ones that stuck with me the most.
I have nothing but positive comments about the program and I will strongly recommend it to anyone that will benefit from the program. The program was extremely educational and informative, and it helped me with my job. My time at EmployAbilities in the Learn 2 Earn program was enjoyable, I will miss this program very much and I will miss interacting with the facilitators, instructors, and classmates.
I work at Expo Centre, as a Parking Lot Attendant. I enjoy my work and meet different people every single day. That makes my job exciting and I look forward to going to work every single day. Once again, I would like to say thank you for giving me this opportunity, I will be recommending the program Learn 2 Earn at EmployAbilities for everyone.