Goodwill Industries International encourages private and public sectors to increase employment opportunities for people with disabilities during National Disability Employment Awareness Month.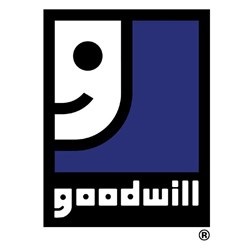 Rockville, MD (PRWEB) October 01, 2013
As America continues to pull itself out of the recession, the unemployment rate among adults with disabilities remains at 14.1 percent — nearly twice as high as the unemployment rate of people without disabilities, according to the U.S. Department of Labor's Office of Disability Employment Policy. During October, National Disability Employment Awareness Month, Goodwill Industries International encourages employers in both the private and public sectors to strengthen their workforces by hiring qualified people with disabilities.
Employing Americans with disabilities is not about charity. Most employers report no cost or very low costs when making workplace accommodations for people with disabilities. According to the Job Accommodation Network, 58 percent of employers said accommodations needed by employees and job applicants with disabilities cost absolutely nothing. Additionally, those employers who make accommodations for employees with disabilities report multiple benefits including employee retention, increased worker productivity, ultimately cost savings due to reduced turnover.
"At Goodwill, we know firsthand the benefits of having a diverse and inclusive workforce and believe that all people, including those with disabilities, need to be integrated into the workforce to make our economy stronger," said Jim Gibbons, president and CEO of Goodwill Industries International.
For more than 110 years, Goodwill has helped people navigate the challenges they face when seeking employment, including disabilities, lack of education or work experience, and other factors that make it difficult for someone to gain employment and build a career. Goodwill staff members work with people to develop their employment skills, including résumés writing, job interview practice, job search help, and more. People with disabilities can receive a number of services through Goodwill including access to assistive technology, soft skills training, health care, occupational therapy, transportation, and other accommodations that may be needed to perform their jobs. In addition, Goodwill trains people to work in a variety of high-growth industries outside of Goodwill such as computer programming, construction, financial services, health care, and many others. In 2012, Goodwill provided such services to 6.7 million people.
"Thirty thousand people with disabilities work at Goodwill. These people make extraordinary contributions to our workplace every day," said Gibbons. "Hiring Americans with disabilities makes sense for employers and employees alike."
Held each October, the U.S. Department of Labor commemorates National Disability Employment Awareness Month (NDEAM) to raise awareness about disability employment issues and celebrate the many and varied contributions of America's workers with disabilities. Goodwill stands with the U.S. Department of Labor and encourages companies and organizations to build more inclusive business cultures that value diversity and encourage leaders to recruit, hire, retain and advance qualified individuals with disabilities, which in the end will benefit everyone.
About Goodwill Industries International
Goodwill Industries International is a network of 165 community-based agencies in the United States and Canada with affiliates in 13 other countries. Goodwill is one of America's top 25 most inspiring companies (Forbes). Goodwill agencies are innovative and sustainable social enterprises that fund job training programs, employment placement services and other community-based programs by selling donated clothing and household items in more than 2,700 stores and online at shopgoodwill.com®. Local Goodwill agencies also build revenue and create jobs by contracting with businesses and government to provide a wide range of commercial services, including packaging and assembly, food service preparation, and document imaging and shredding. In 2012, more than 6.7 million people in the United States and Canada benefited from Goodwill's career services. Goodwill channels 82 percent of its revenues directly into its programs and services.
To find a Goodwill location near you, use the online locator at http://www.goodwill.org, or call (800) GOODWILL. Follow us on Twitter: @GoodwillIntl and @GoodwillCapHill, and find us on Facebook: GoodwillIntl.
CONTACT:
Charlene Sarmiento
Public Relations Program Manager
Goodwill Industries International
(240) 333-5590
charlene(dot)sarmiento(at)goodwill(dot)org