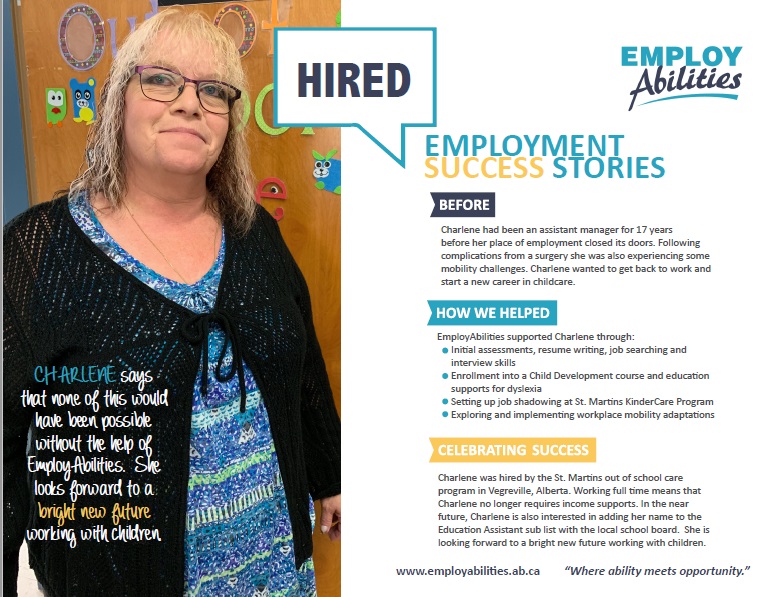 BEFORE
Charlene had been an assistant manager for 17 years before her place of employment closed its doors. Following complications from a surgery she was also experiencing some mobility challenges. Charlene wanted to get back to work and start a new career in childcare.
HOW WE HELPED
EmployAbilities supported Charlene through:
Initial assessments, resume writing, job searching and interview skills
Enrollment into a Child Development course and education supports for dyslexia
Setting up job shadowing at St. Martins KinderCare Program
Exploring and implementing workplace mobility adaptations
CELEBRATING SUCCESS
Charlene was hired by the St. Martins out of school care program in Vegreville, Alberta. Working full time means that Charlene no longer requires income supports. In the near future, Charlene is also interested in adding her name to the Education Assistant sub list with the local school board. She is looking forward to a bright new future working with children.