EmployAbilities has been named charity of choice for South Edmonton Business Association (SEBA). That means we will be at all mixers and other functions offered by SEBA collecting donations for EmployAbilities.
Here is Ollie Triska- EmployAbilities President and Jason Loewer- EmployAbilities Executive Director with SEBA.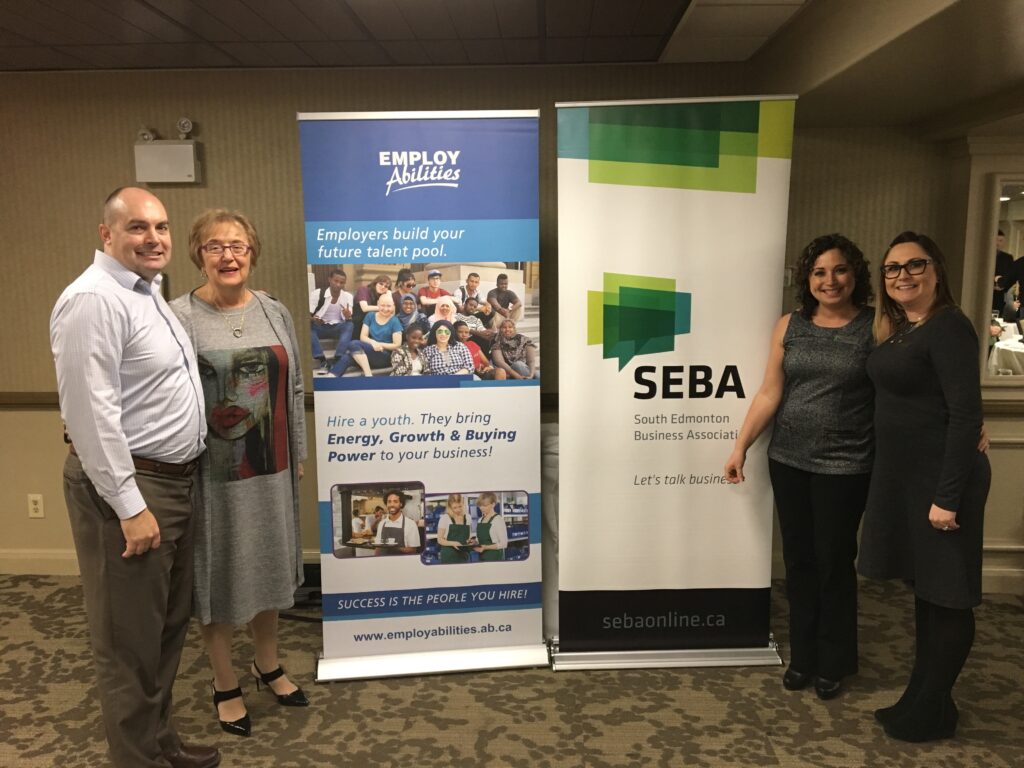 About SEBA
Let's talk Business. As a tagline for SEBA, these three words cover a lot of intellectual real estate. Sharing, learning, growing and building a network of colleagues that get to know you by association with the association. And for over 100 years SEBA has been the voice of business in south Edmonton.
The South Edmonton Business Association is a catalyst connecting members from the business community to work together for the common good, with the aim of achieving personal and professional growth.