Our current class of youth taking the Learn 2 Earn program, a group of 14, will be starting work experience on Monday next week. Our other group of youth just started classroom based training on January 29th for 8 weeks. Way to go, everyone!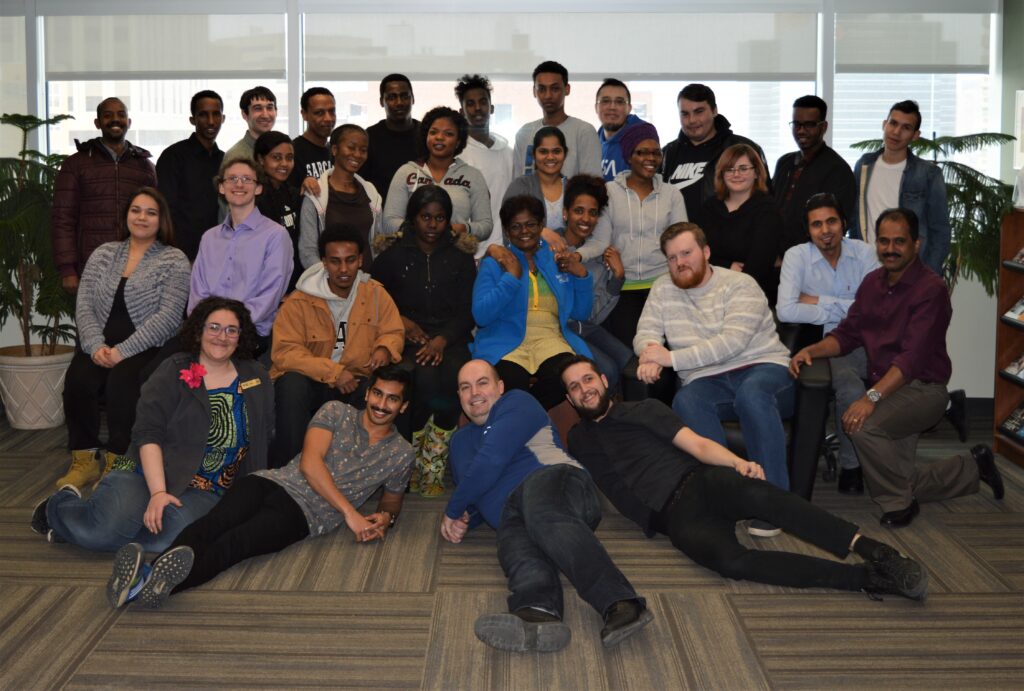 About Learn 2 Earn
In our 20-week program, participants between 15 to 30 years old develop necessary skills to prepare for employment. Students can expect the following during the course.
Gaining 12 weeks of work experience
Eight weeks of employment skills training
Understanding employer and employee expectations
Developing interview skills
Experiencing job tryouts
Developing networking skills and meeting employers
Crafting and dropping off resumes
After completing the program, participants leave with the following.
Employment close to their long-term goals
Confidence to apply for future jobs
Certificates, including:

Standard First Aid
Food Safe Level II
WHMIS
Inventory Control
Service Best
Basic Computer Skills
ProServe
OSSA Fall Protection*
Warehouse Essentials*
Fork Lift*
*Depending on employment goals
Committing to this program takes dedication, and a commitment of time and effort. Eligible students will receive a living allowance of $13.60/hour for six hours per day during their training. Students who complete the entire program and maintain their employment will receive $500 at graduation.
If you're ready to join us in our 20–week program, reach out to our program coordinator to get started.
Chandra Sigamoney
780.423.4106
chandra@shawns25.sg-host.com
Funding provided by the Government of Canada