The observance of International Day of Persons with Disabilities on December 3rd aims to promote an understanding of disability issues and mobilize support for the dignity, rights and well-being of persons with disabilities.  It also seeks to increase awareness of gains to be derived from the integration of persons with disabilities in every aspect of political, social, economic and cultural life.
This year's celebration will be held at the Ramada Edmonton Hotel and Conference Centre, 11834 Kingsway Avenue on Tuesday, December 3rd, 2013 from 10 am – 2 pm.  The event is free to attend.
There will be a Community Information Fair with booths set up, so feel free to drop in anytime to see what services and programs our community offers for persons with disabilities.  The official program begins with proclamations and awards, followed by live performances on stage by local artists and dance groups.  The exciting day will wrap up with a light lunch.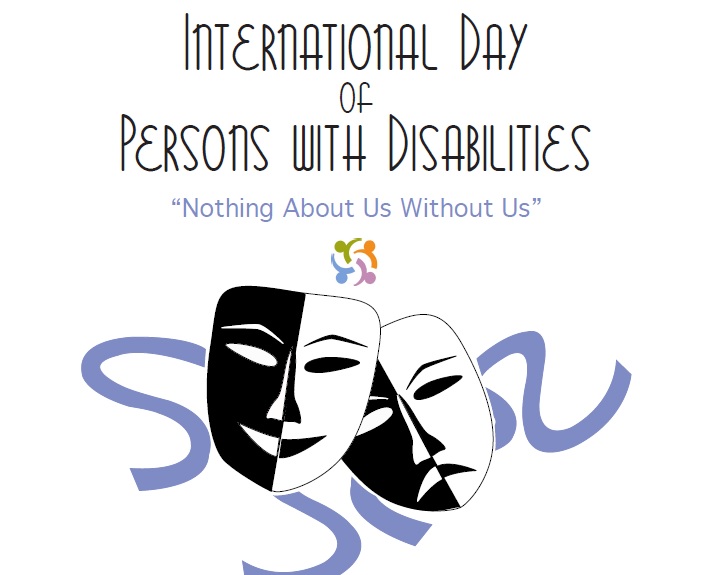 Featuring:
– Su-Ling Goh: Global TV (EmCee) • Anthony Barrett (Poet)
• Susan Wirtanen (Comedian) • Quinn (Soprano Saxophonist)
• Penny Oman (Mouth Painting Artist) • Chrysalis (Artwork)
• Ken Hillaby (Pianist) • Vahen King (Singer)
• Donna Bulger (Songwriter & Singer) • Choral Morphosis (Musical Group)
• Alberta Artists with Brain Injury Society (Artwork)
• Dogs with Wings Assistance Dog Society (Demonstration)
• Dark Day Dancers: Nina Haggerty Centre (Dance Performance)
• Nina Haggerty Centre for the Arts (Artwork & Artist Ulrike Rossier)
• Look for 2014 – Kuen Tang – Pecha Kucha – The Ha Ling Project