In Lac La Biche, the Employment Facilitators from Lac La Biche and Athabasca joined together and had several events planned. On December 2nd, EmployAbilities joined with Lakeland FASD to pass out pamphlets about IDPD and the services that are available in the community to assist persons with disabilities.
In the evening, EmployAbilities partnered with PAL (Program for Adult Learners) and had a float in the Santa Claus parade. PAL had a sign on the float thanking EmployAbilities for partnering with them on several projects.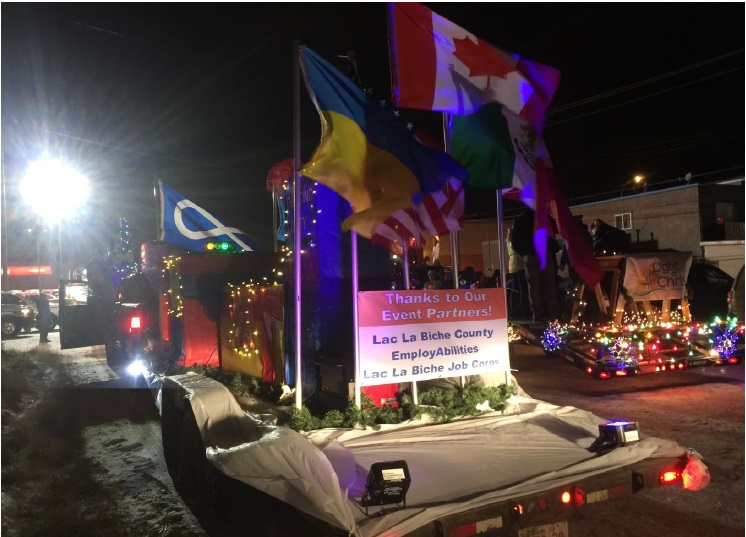 On Saturday, a brunch was held with a guest speaker, an author who spoke about her book on living with bipolar disorder. The manager of A & W Restaurant also spoke about the benefits she has experienced in hiring persons with disabilities. The event only had about 10 people attend, likely because there were many events going on in the community that day. Next year, plans are already started on having events in both Athabasca and Lac La Biche and other agencies will be recruited to help.