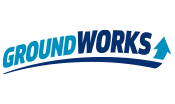 A Fresh Approach to Developing Life and Career Skills
From the Ground Up!
Helping YOU Reach Your Individual Potential
Do you have little or no work experience? Are you wanting to re-enter the workforce after an extended period of absence? Do you need to gain skills in order to find and maintain employment?
This is the program for you!
About the program
This ONLINE & IN-PERSON Pre-Employment Program Offers the Guidance, Training, and Tools you need to participate and thrive when learning, working, or just living everyday life, with all its ups and downs. Individuals are unique – let's plan and strive to develop those digital, critical, essential and employment skills from the GROUND UP!
Communities we serve
Eligible Participants may face barriers to employment and currently live in the Alberta North Zone – Rural Region:
Athabasca
Whitecourt
Hinton
Edson
Grande Prairie
Peace River
High Level
Basic Computer skills to utilize Word, Excel, Outlook, and your cell phone.

Social and Life Skills to develop positive communication, adaptability, and problem-solving.

Essential Skills in collaboration, reading, writing, numeracy, and creativity.

Pre-employment skills that include resume writing, interview skills and job search techniques
Typical week consists of:
3 half days of virtual classroom

1 full day in-person training with lunch provided
Join for 12 weeks or pick a module
Cohort 1
Module 1 -April 17 -May 12
Module 2 – May 22- June 16
Module 3 – June 26- July 21
Cohort 2 (Module rotation restarts)
Module 1 – July 31 – August 25
Module 2 – September 5 – September 29
Module 3 – October 10 – November 3
Cohort 3 (Module rotation restarts 2023 – 2024)
Module 1 – November 13 – December 8
Module 2 – January 2 – January 26, 2024
Module 3 – February 5 – March 1, 2024
Module One:
Week One: INTRODUCTION & BASIC COMPUTER SKILLS
Week Two: WORD
Week Three: EXCEL
Week Four: CAREER EXPLORATION & TRANSFERABLE SKILLS
Module Two:
Week One: WORD (builds on Module 1) & GOAL SETTING
Week Two: EXCEL (builds on Module 1) & BUDGETING
Week Three: GOOGLE & POWERPOINT
Week Four: EMPLOYMENT & PROBLEM SOLVING
Module Three:
Week One: RESUME DEVELOPMENT
Week Two: COMMUNICATION
Week Three: ADAPTABILITY
Week Four: INTERVIEW SKILLS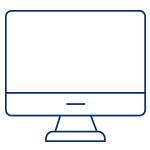 No Tech? No Problem!
We'll assess your needs and loan you anything (laptops, speakers, cameras, etc.) you don't have to help ensure your success!
Curious to find out more about GroundWORKS? We want to hear from you!
Motivated, but Not Sure Where to Start? Need More Information?
Please contact Jan Watson, North Region Program Coordinator:
Or get the process started by filling out the form below!
Funded by Community and Social Services