Cowan Imaging Group with the Small Business Award of Distinction at the EmployAbilities Employer of Distinction Awards.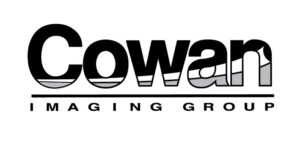 Cowan Imaging Group started business in Edmonton in 1945 by Bud Cowan and Muriel MacMillan. With modest beginnings of screen printing silk ties and bronzing baby shoes, Cowan Imaging Group has grown into Canada's Premium Screen printing and Digital graphics company.
EmployAbilities in collaboration with Cowan Imaging Group developed a partnership to implement the Workplace Training Opportunity, and Cowan Imaging Group became the first Employer to embrace the Workplace Training with a successful outcome.
Cowan Imaging Group continues to embrace the employment of individuals with disabilities and are a leader amongst other businesses in our community.