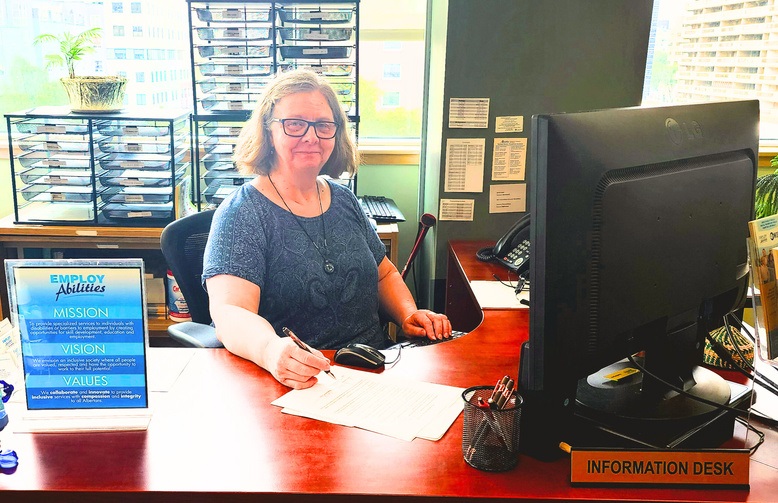 I moved to Edmonton in March 2020, just as the pandemic began. Due to the nerve damage in my right leg and foot, nothing I had done in the past was a possibility for me anymore, as I could no longer stand for any length of time.
I contacted Alberta Works – they recommended that I reach out to EmployAbilities. I then called EmployAbilities and connected with the Restart Your Career program.
When I began the program, I had no self-confidence and no idea of what skills I had that were transferrable. I did not even really know what transferable skills meant! While participating in the components of the Restart Your Career program and interacting with program participants and facilitators, I was transformed. The facilitators and job development team supported me throughout this life-changing journey.
After the skills training portion of the program was done, the hard work began – I needed to find a practicum. I had learned enough about myself that I was not interested in taking a job that I would not be able to do. I had to turn down two proposed practicums because they did not suit my needs. Just when I was starting to lose hope, the job development team found me a practicum at EmployAbilities with the ICC program.
After successfully completing my practicum, I secured a full-time position with EmployAbilities as an intake worker. My job fulfills me and lets me use the things I have learned in creative ways to help those people who come for assistance here.
-Juanita