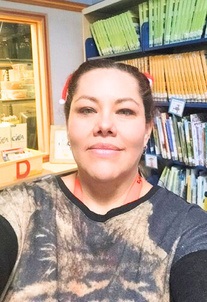 Annie self-referred to Virtual Connections in August 2022. After completing the Virtual Connections technical and employability assessments, she was accepted into the program. Annie needed help to search for work and had barriers to employment, including mental health and lack of job search, communication skills, and computer skills.
The employment coach worked with Annie by providing various workshops that included computer basics, resume writing, and cover letter building. "Setting Boundaries" and "Success in the Workplace" were two workshops that stood out for Annie among the many that were offered in training. While in the program, she actively participated in group activities and discussions.
Annie went for an interview for a position as a part-time, temporary Educational Assistant at the elementary school in Vegreville with Elk Island Public Schools. She was successful and started her new position in September 2022. A follow-up with Annie revealed she is enjoying her job and loves working with students with disabilities. Annie stated that she really enjoyed the program and found it very beneficial in both her personal and work life.
A quote from Annie:
"Thank you very much to everyone. You all helped me gain confidence to succeed and find work that I enjoy a lot."