There are many benefits to hiring people with disabilities.  Not only do employers tap into a massive workforce of capable workers, by hiring people with disabilities they're diversifying the workplace and building a reputation in the marketplace as a progressive and inclusive employer.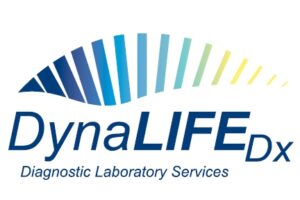 DynaLIFE Dx Diagnostic Laboratory Services has demonstrated their commitment to being an employer of choice in striving to hire the best staff, including those with disabilities.
"It's important to be a fair and equitable employer who looks at abilities to perform the job as opposed to looking at barriers," said Karen Manna, Human Resource Advisor at DynaLIFE Dx.  "We have had great success with retention along with a positive employee group in part accomplished by ensuring we have the best possible fit by looking at the abilities a person can perform."
By being open to hire persons with disabilities, employers like DynaLIFE are not limited to a specific pool of candidates, but rather a larger pool of potential employees who have great ideas, experiences and high work ethics.  They have created an environment where all staff work together to provide solutions to workplaces and processes that allows all staff to be successful.
"One of the biggest positive impacts that hiring individuals with disabilities or barriers as a new employee is watching them succeed!  The joy employees experience is contagious!"  said Manna.
"We often have visitors say 'what a great place to work' and 'everyone seems so happy'.  Visitors leave knowing we do focus to hire the best, no matter if they have a disability.  We are proud to be a company that promotes diversity and continues to be leaders in the marketplace."
EmployAbilities recognized DynaLIFE's clear commitment to diversity, inclusion and support of persons with disabilities by presenting them the EmployAbilities Employer of Persons with Disabilities Award of Distinction in 2013.