Congratulations, you've landed yourself a job interview! Have you prepared? Interviewing is a learned skill and you only get one shot at making a good first impression. Monster offered 10 strategies to enhance your job interview skills. For more information, read their full article here – https://www.monster.ca/career-advice/article/interview-performance-tips-canada
–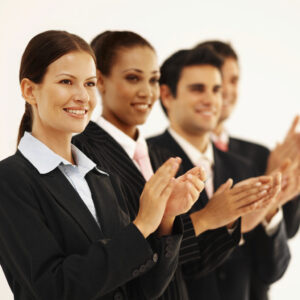 Practice Good Non-verbal Communication
– Dress for the Job or Company
– Listen
– Don't Talk Too Much
– Don't Be Too Familiar
– Use Appropriate Language
– Don't Be Cocky
– Take Care to Answer Questions
– Ask Questions
– Don't Appear Desperate
Are you preparing for a job search and potential job interviews? Drop into EmployAbilities' Career and Employment Centre, your one stop drop-in service for individuals with disabilities. It's free, thanks to funding from the federal and provincial governments, and can help you explore your employment and career options.
Who qualifies? All Albertans with a visible or non-visible disability and/or medical condition such as: physical, sensory or developmental disabilities, brain injuries, mental illness and/or other medical conditions.
How often does the program operate? The Centre is open Monday-Friday from 8:30 am – 4:30 pm and offers drop-in service.
How do I get involved? Drop-in to the EmployAbilities Career and Employment Centre, call us at (780) 423-4106