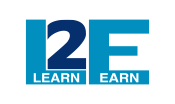 A Rewarding Way to Find Employees!



The Learn 2 Earn program can help you find Trained Employees In Edmonton for your business while saving valuable time and money on training!
We have successfully placed our candidates in these fine establishments:
AHS – Environmental Services • Amazon Warehouse • Bee Clean Building Maintenance • Beta Africa Ethiopian Restaurant • Claire's • Comfort Care • Employers that Hired Youth • GDI Building Maintenance • Habesha African Market • Hello Fresh • Hi-Level Dinner • Hope Mission • Independent Counselling Enterprises Inc • Kal Tire • McDonald's • Mesob • Habesha Fusion • National Food Market Ltd • Organic Box • Pet Value • Queen 16 Hair & Nair Saloon • Real Canadian Superstore • Ricky's All-day Grill • Sobey's • The Japanese Village • Trident Wholesale Pet Foods • Walmart • Wendy's
Have questions?
Please contact Maria-Jose:
Or get the process started by filling out the form below!
Fill out this form to contact us for ready-to-work candidates!