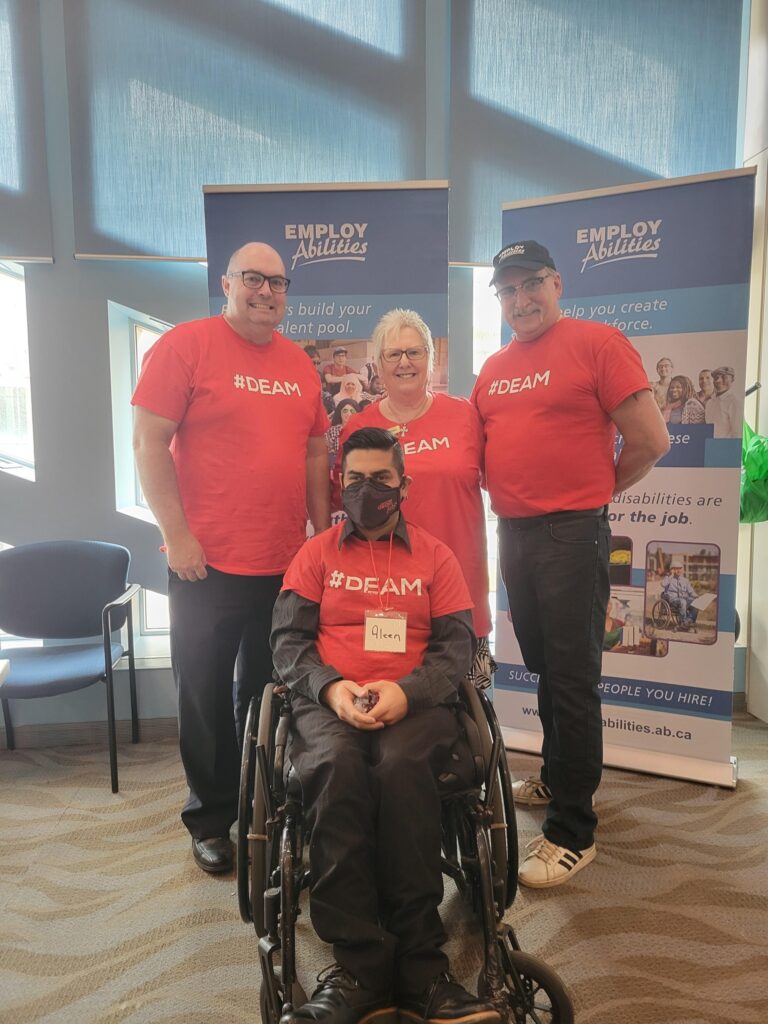 We celebrate and promote Disability Employment Awareness Month (DEAM) every October. It is a province-wide campaign that promotes inclusion within the job market for people with disabilities. DEAM Alberta showcases events and activities that run throughout the month of October, celebrating, promoting and bringing awareness to inclusive employment practices for people with disabilities who face barriers to employment.
EmployAbilities provides training and job support to people with disabilities. We also work with incredible and inclusive employers to help our clients find and retain meaningful employment. We are passionate about disability employment and promoting DEAM every October.
Here are some EmployAbilities staff at the DEAM event on Monday, October 3, at the Edmonton City Hall. Stay tuned on our blog and social media pages as we recognize and celebrate employers and clients this month.
Connect with us on >>>