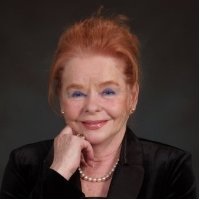 Our final and most prestigious award has been named in honor of Iris M. Saunders.  As the former Executive Director of EmployAbilites, Iris touched the heart and souls of thousands of people with the incredible devotion, concern and love she brought to helping everyone she met, especially those with disabilities. Iris believed that people with disabilities have an inherent right to work, and that this enhances their personal well-being, and the health of our whole community.  It was Iris' determination to acknowledge those progressive and forward thinking businesses who also believed in a society where everyone recognized the contributions of a person with a disability as equitable to those of any other employee.
IRIS M. SAUNDERS
EMPLOYER OF PERSONS WITH DISABILITIES AWARD OF DISTINCTION
Mowbrey Gil chartered accountants have been long time supporters of EmployAbilities with a relationship that extends many years. Besides the firm's commitment to EmployAbilities the founder and senior partner, Terry Mowbrey and his family have always been great boosters of our work. The Mowbreys were always the first to become chairpersons, sponsors, and rally to our many fund raising events.
Terry Mowbrey and his family were also great friends with our past Executive Director who sadly passed away early this year and for whom the award is aptly named after "The Iris M. Saunders award".
We also want to recognize the special support of the fine managers at Mowbrey Gil, who called EmployAbilities searching for an individual with a disability who might be able to fit into a position with the firm. Through collaborative efforts, Mowbrey Gil hired an amazing client who now works within their administration department.
It is this clear commitment to diversity, inclusion and support of persons with disabilities, that Mowbrey Gil is being presented the Iris M. Saunders Employer of Persons with Disabilities Award of Distinction.  We believe Iris would be happy and touched  to know that Mowbrey Gill chartered accountants were the first recipient of this award .