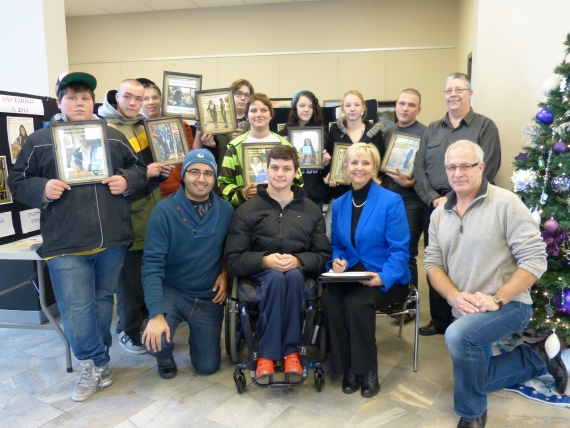 Today was proclaimed by Mayor Gale Katchur as 'International Day of Persons with Disabilities'.
The mayor signed the proclamation today at City Hall with a number of people with varying degrees of disabilities.
Gale Katchur received posters from all of the people involved, and she handed them sun glasses which symbolizes Fort Saskatchewan's "bright future".
CLICK HERE
to read the full article and listen to radio interviews with Mayor Gale Katchur and EmployAbilities Employer Facilitator Corrine Gowers.  You will also hear from two people who live with disabilities and what this means to them.
The hope is that more people in Fort Saskatchewan, not only employers but also average citizens, will take the time to learn more about people with disabilities and how they can help change the way society views them