EmployAbilities North International Day of Persons with Disabilities Events December 2017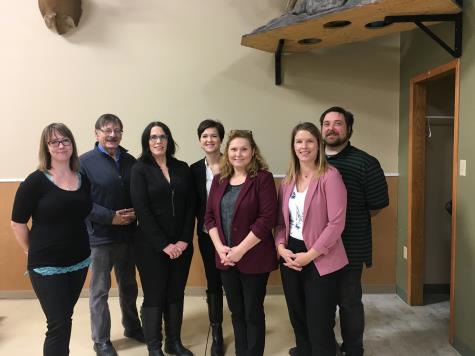 Bonnyville
RAAC (Regional Abilities Awareness Committee) planned an event for Bonnyville this year.
This year we focused on parents with children with a disability and their struggles with navigating the system. We had 6 guest speakers, four of which were parents with children that have a disability. We also had Paul Tellier speak about hiring individuals with disabilities as well as Aline Thompson about Caring for the Caregiver. There were 15 booths setup from various agencies.
Approximately 40 people attended the event. Cathy Smith attended from the Premier's Council on the Status of Persons with Disabilities and presented an Award of Excellence to Rednecks with a Cause. This organization is bringing Temple Grandin as guest speaker to Bonnyville, February 23, 2018.
Justin Marshall was emcee for the event. Leona Vachon and Kim Barrie each spoke about their families and raising sons with autism. Sheila Parks spoke about growing up with her cousin Arnie and becoming his guardian later in life. Gail Plouffe spoke about her challenges and successes in raising a daughter with cerebral palsy. She also spoke about her life with MS.
The RAAC committee will be meeting in the New Year to debrief, talk about successes, where improvements could be made and plan for next year's event in Cold Lake.