EmployAbilities North serves the communities of Bonnyville, Cold Lake, St. Paul, Vegreville, Lac La Biche, Westlock, Athabasca, and Barrhead/Gunn. We are celebrating Disability Employment Awareness Month (DEAM) by recognizing incredible employers in this region who support people with disabilities and barriers to employment.
We would like to thank CASE – Canadian Association for Supported Employment, and thanks to Gateway to Equity, Diversity & Inclusion Hub Alberta for sponsoring the award!
Learn more about DEAM Alberta: https://www.deamalberta.com/ 
Sobey's Liquor Store – Bonnyville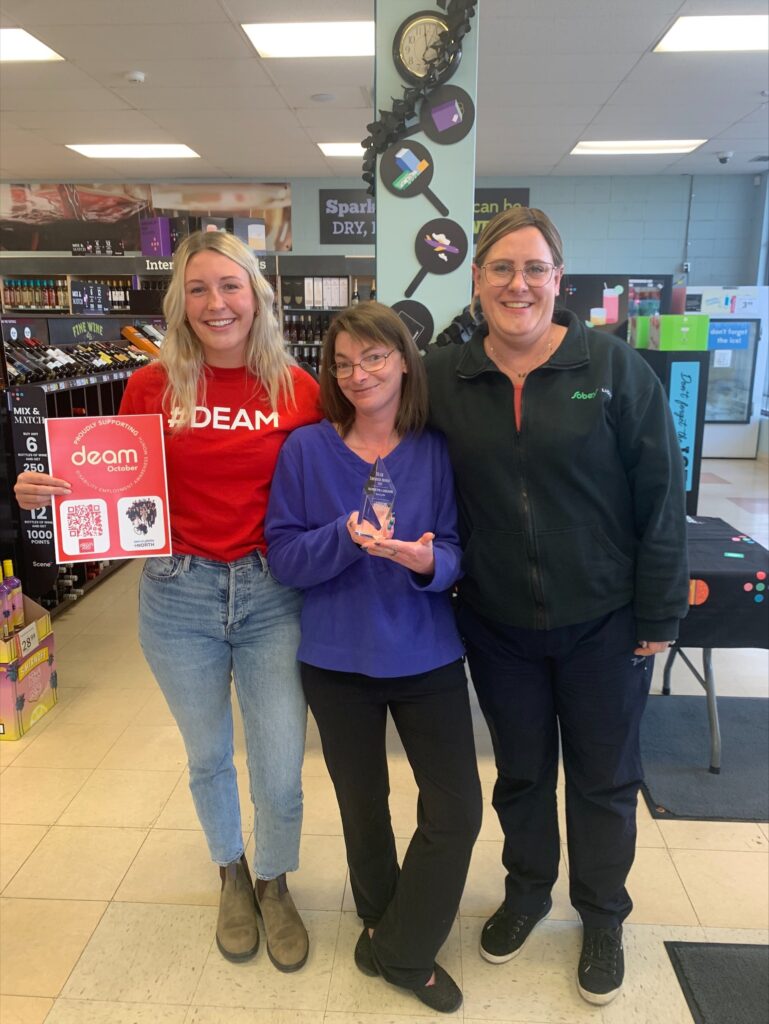 Left to right: Alesha (EmployAbilities), Kimberly (Sobey's employee), and Caroline (Manager, Sobey's Liquor).
Sobey's Cold Lake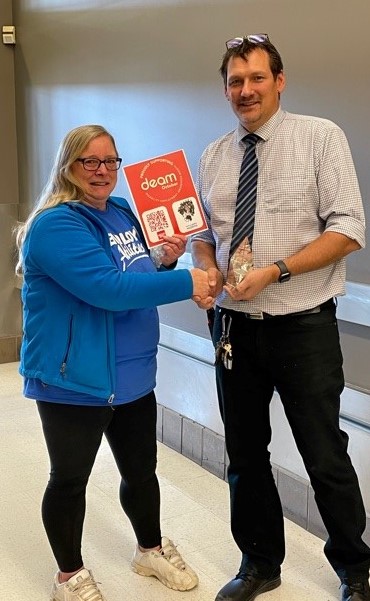 Left to Right: Susan Forbes, EmployAbilities Representative, Brad McDonald of Sobeys Cold Lake.
Lamont Health Care Centre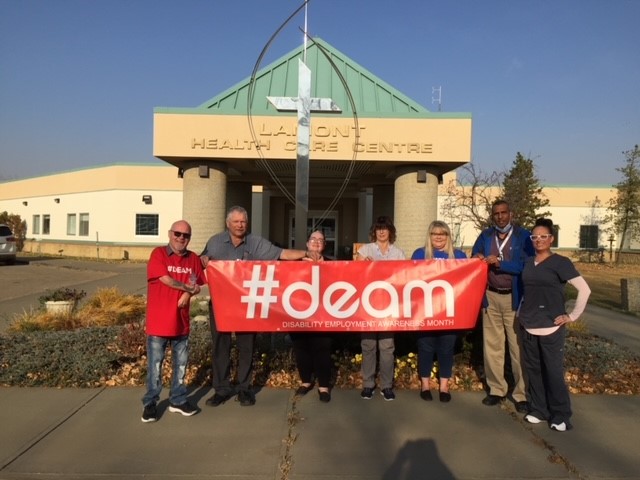 Left to right: Derek – Vegreville EmployAbilities, Don – Manager at Lamont Health Care Centre, Tina – EmployAbilities, Lisa – Lamont Health Care Centre, Marnie -EmployAbilities, Shahad – Lamont Health Care center, and Jillian – client.
UFA Westlock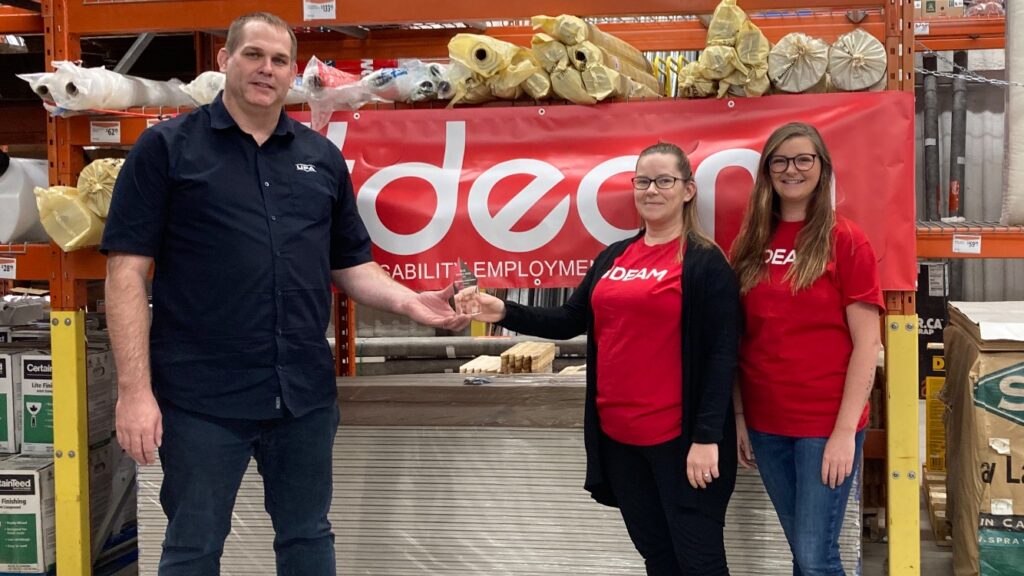 Left to right: Albert VanRaalte from UFA Westlock, Jessica and Chelsea from EmployAbilities Westlock/Barrhead.
Lac La Biche Sporting Goods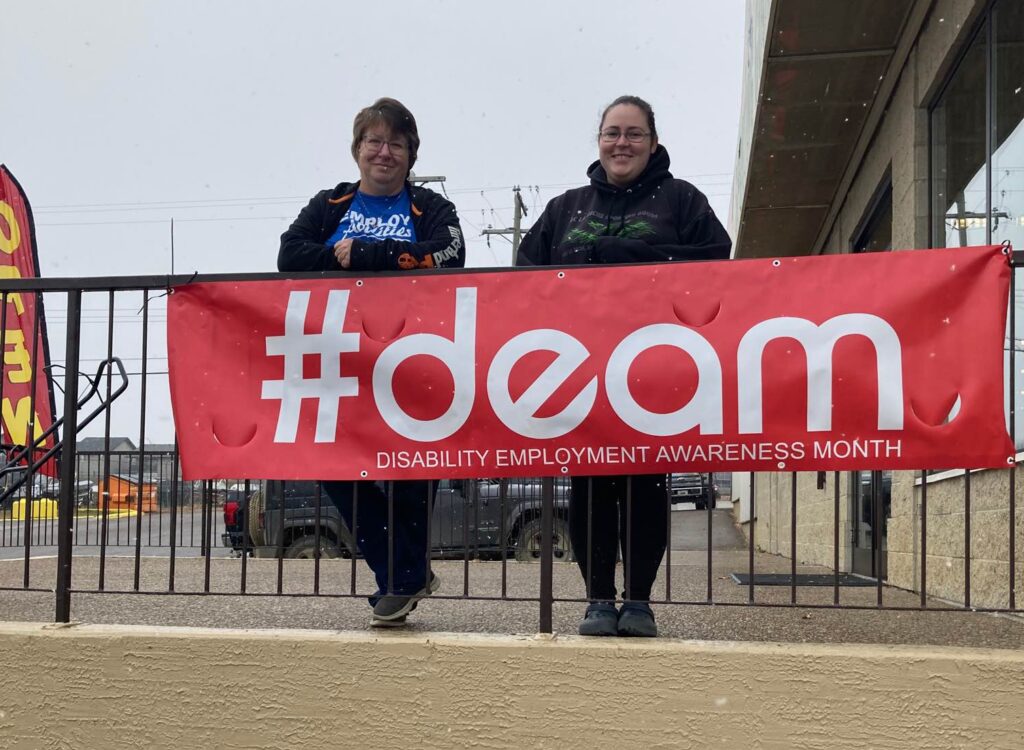 Left to right: Kathy – EmployAbilities and Brittany -LLB Sporting Goods
Vegreville Home Hardware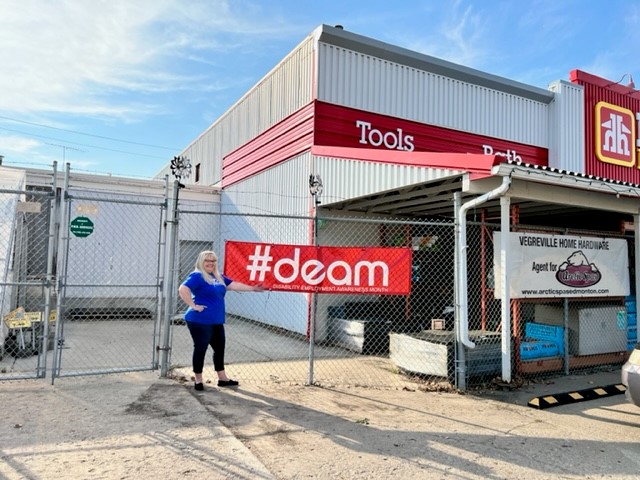 Guardian – Cedar Pharmacy in Lac La Biche