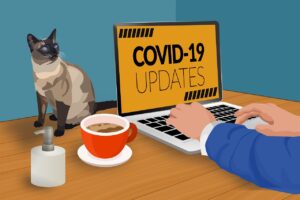 There is a lot of uncertainty during these strange times as we push through the COVID-19 public health emergency. Last month, the Government of Canada announced the new Canadian Emergency Response Benefit (CERB) to help people who have been financially impacted by the crisis. If you are a person who receives disability benefits, this information pertains to you.
What is CERB?
The Canada Emergency Response Benefit provides temporary income support to workers who have stopped working related to COVID-19.
Individuals who are eligible for Employment Insurance regular or sickness benefits, or who have recently exhausted Employment Insurance regular or fishing benefits may also be eligible.
The new Canada Emergency Response Benefit provides $500 per week for a maximum of 16 weeks.
The Benefit is available from March 15, 2020, to October 3, 2020. You can apply no later than December 2, 2020, for payments retroactive to within that period.
Can I get the CERB if I am receiving disability benefits?
Yes, provided you stopped working for reasons related to COVID-19 and meet the other eligibility criteria. Disability benefits do not affect eligibility for the Canada Emergency Response Benefit.
Does the money I receive through my disability benefits count toward the requirement for $5000 in income?
No. Funding received through disability benefits does not count toward the $5000 in income.
The income of at least $5,000 may be from employment and/or self-employment. For those who are not eligible for Employment Insurance, you may also include maternity and parental benefits under the Employment Insurance program and/or similar benefits paid in Quebec under the Quebec Parental Insurance Plan as part of the calculation for income.