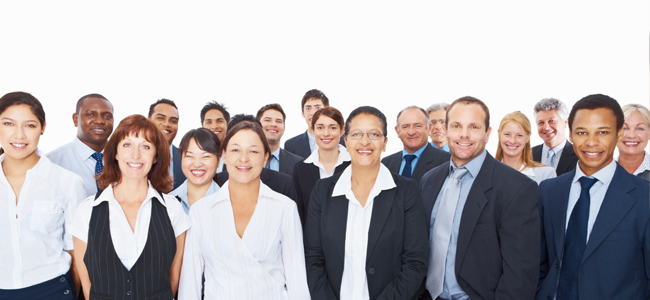 Hire Ground for great workers
The workforce source for innovative employers

All services are provided at no cost to the employer!
Innovative employers use our services to find and retain capable workers. Like any other brokerage, we match a candidate to a position based on their knowledge, skills, abilities, and interests. Unlike any other brokerage, we offer customized consultation and placement services at no cost and support your organization and our candidate every step of the way. EmployAbilities is a cost-effective solution guaranteed to work for you.
Beyond these obvious benefits, you also get a 'big picture' boost: hiring with diversity positions you as a progressive and inclusive employer ' and in today' competitive market, that positions you as an employer of choice. As well, a workforce that more closely reflects the makeup of the overall community welcomes a larger customer base (one in three employable Albertans has some form of disability, whether visible or not).
The benefits continue: when you welcome diversity into the workplace, you expand the perspectives available to you, adding to the net creativity and dynamism of your organization. You are less likely to lose a talented and experienced worker who newly experiences disability, and you earn the loyalty and respect of enthusiastic workers who have learned how to solve problems and persevere.
Our services:
Proven, flexible, customized placement process: Our specialists meet with you to determine job requirements and identify areas of flexibility (like the possibility of job-sharing or exchanging tasks), then analyze the work-site and recommend adjustments – if needed (most accommodations cost nothing or are modestly priced).
We screen qualified candidates, pass on their resumes, schedule interviews for you with the most promising people, and provide support for you during the interview process (for instance, providing a sign language interpreter or assisting technology).
We continue to consult with you as you decide, assisting with the ongoing recruiting process, clarifying possible accommodations, and providing advice as needed.
Ongoing support. Following your new employee for up to six months, we continue to support your relationship, providing additional training or coaching to the employee or colleagues, troubleshooting, and ensuring communication is smooth.
Access to additional resources. We are always available to link you with more information or other Alberta organizations that can help you develop healthy and diverse workplaces. Our resource library is full of ideas and practical solutions and our workshops are continually evolving.
For further information please contact EmployAbilities:
employ@employabilities.ab.ca
(780) 423-4106