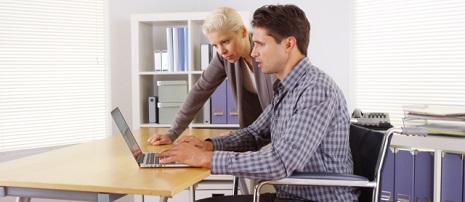 Funded by the Government of Canada Youth Skills Link Program
Learn to Earn is EmployAbilities Youth Skills Project for youth ages 15 through 30 who face barriers to employment. The program includes eight weeks of classroom instruction and nine weeks of practical work exposure.
Selection criteria:
– Ages 15-30
– Not currently receiving E.I. benefits
– Eligible to work in Canada
Certification upon completion:
– Computer Training Certificate
– Inventory Control
– Food Safety Level I & II & ProServe (+18)
– Fork Lift
– Service Best
– First Aid & CPR – WHMIS
– Warehouse Essentials
– Fall Protection
$500 bonus upon completion! 
There is also a living allowance available for eligible participants. For further information please contact Chandra at 780-423-4106 or email her at chandra@employabilities.ab.ca.