Learn to Earn Graduation
Learn to Earn celebrated their graduation from intake three last week. 12 youth graduated from the program having completed 8 weeks in the classroom and 8 weeks in paid work experience. 9 of the individuals are currently employed and one is enrolled at NAIT.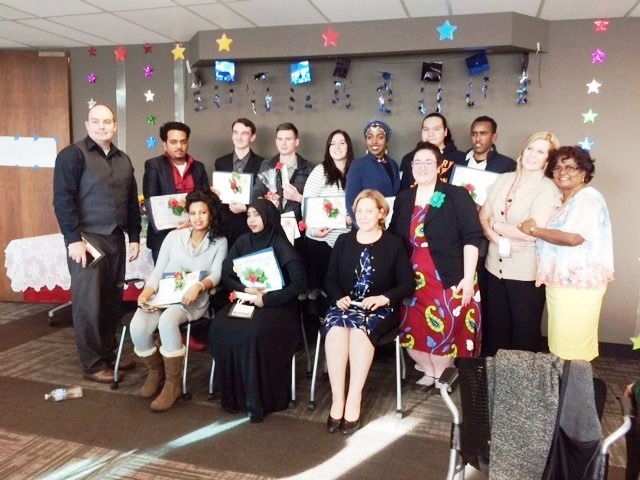 Pictured are the graduates, Jose, General manager at the Sawridge, Chandra, Jason and Rebecca EmployAbilities staff, Wendy from Service Canada.
Way to go Grads!