Client Testimonials
EmployAbilities has been good to me.  It afforded me the opportunity to follow my dreams to one-day get into the field of computers.  The instructors here have been great and very supportive'  some of them even have a good sense of humour and we share some laughs.  Overall, my experience with EmployAbilities has been all good.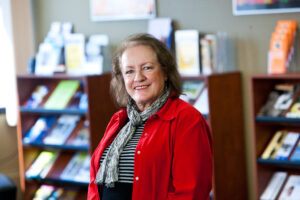 To say EmployAbilities changed my life would be an understatement.  I came to Alberta from Quebec in 2006 and realized at the age of 53 years old that I had a learning disability.  For most of my life I worked as a labourer including working in the laundry department at the Jasper Park Lodge.  My life changed when I moved to Edmonton in 2008 and more specifically when I came to EmployAbilities in 2011. The instructors and the support I received at EmployAbilities helped set me on a new and exciting course.  I have applied for my Class 1 and Class 3 driving licenses and hope to one day fulfill a lifelong dream to drive a tour bus up to the Yukon, Northwest Territories and Alaska.  You're never to old to dream and at the age of 53 EmployAbilities helped me realize that.
I came to EmployAbilties because I needed to find a new line of work.  I have bad hips and a bad back and now require a career where I can sit while I do my work. EmployAbilities has been a tremendous support to me.  I've had more answers to my resume & cover letter here than I ever did while job hunting on my own.  I hope to work in the health field someday, and I'm encouraged by the support I've received at EmployAbilities.   I couldn't ask for more.
I've been a jack of all trades all my life.  I grew up on a farm where I worked on machinery, I've been a carpenter I've even been a concert violinist with the Red Deer Symphony.  I've mainly worked manual labour all of my life and recently got hurt at a Ford Dealership that I loved working at. Unfortunately my injury has caused me to look for work that doesn't require manual labour.  EmployAbilities has been a big boost for me.  I feel very lucky to be able to come here.  The morale support I've received at EmployAbilities has brought tears to my eyes.  I'm hoping to eventually land an office job and feel like the next chapter of my story is still to be written.